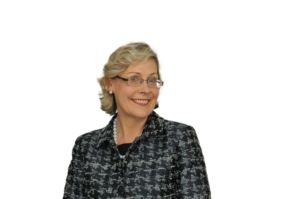 Deputy Director-General for Research and Innovation, DG RTD
Signe Ratso is Deputy Director General of DG RTD of the European Commission since 1 March 2018.  In this function her particular areas of responsibility include International Cooperation in Research and Innovation as well as R&I in Industrial Technologies and in the area of Transport.
Before joining DG RTD she worked in different senior management positions in DG TRADE since 2006. From 2011 to 2018 she was Director for Trade Strategy, Analysis and Market Access in DG TRADE. She was also in charge of implementation issues as well as industrial sector aspects of the EU trade policy, including energy and access to raw materials. Previously (from 2007 to 2011) she was Director for WTO, legal matters and food-related sectors in DG TRADE. She also covered OECD issues,  export credits and export controls of dual use goods.  After joining the Commission at the beginning of 2006, she held the post of Principal Adviser in DG TRADE for the first year.
Role of the public and private sector innovation in achieving Quality 4.0.
Global challenges that both the public and private sector are facing (Climate change, aging population, new health threats, inequality etc.) are requiring new and innovative solutions both from the public as well as from the private sector.
Governments need to cooperate with all economic actors, build connections and partnerships in order to have real impact.
Public sector needs to be agile, smart and lead in innovation.
At the same time we are at the cusp of a new wave of innovation as a result of the convergence of digital technologies with the physical world. These innovations are already transforming our economies and redefining entire industries. Any economy in the world can only stay ahead of the competition if it stays at the frontier of cutting-edge research and innovation.
Countries around the world are investing massively on research and innovation in all areas of the economy and in particular in technologies that are set to dominate in the future. This is intensifying global competition and threatens the leading competitive position of Europe in key industrial sectors.
In order to stay in competition, Europe needs to invest more in R&I, in new transformative technologies and in their take-up by the societies.
There are also plenty of opportunities how to take advantage of the new technologies (AI, robotics, blockchain, digitalisation) for the benefit of the citizens.
The European Commission has put forward a proposal of the biggest ever EU Framework Program on Research and Innovation "Horizon Europe" of 100 billion euros for 2021-27 in order to strengthen the EU's scientific and technological base, to boost Europe's innovation capacity and competitiveness and to deliver on citizens' priorities.
Before joining the Commission Signe Ratso worked as Deputy Secretary General (from 1994 to 2005) at the Ministry of Economic Affairs and Communications of the Republic of Estonia.  In this position she was responsible for all EU-related issues in the following policy areas: trade and industrial policy, energy, transport, telecommunications, information society, internal market affairs. During Estonia's accession negotiations she was responsible for negotiating 6 economic chapters.
She has two University degrees. In 1983 she graduated from Tartu University in Estonia as an English philologist, in 1993 in International Trade and International Economics.