Thomas Iff, Quality Manager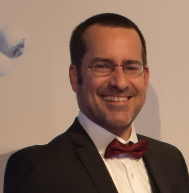 Graduate in Business Administration. Lean Management expert, certified in operative excellence, internal auditor, instructor. Right now studying to get a degree in agile methods
Since 2016 Quality Manager and responsible for the Kaizen-training concept at PostMail, instructor at national level in both languages French and German. Teaching experience for 20 years on different levels (students and adult education). Started the postal career 1999 at PostMail as a Part-time working mailman to finance trips as a backpacker. Travelling for around 4 years (not in a row) in Europe, Africa and South-America. After graduating in Business Administration continuously improving and developing skills in Excellence, Lean Management and Agile methods.
PostMail – a journey towards excellence
How it started
What were the challenges
What was the key to success
PostMail started back in 2010 with a consequent orientation towards the excellence model. The market was and still is a challenge and we are successfully adapting and improving our processes and products to customer's needs. Thanks to our employees, we managed many fundamental changes within the company as for example the introduction of a team structure.