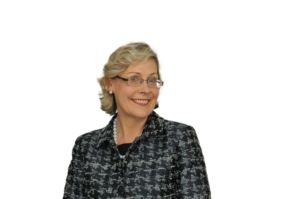 Deputy Director-General for Research and Innovation, DG RTD
Signe Ratso is Deputy Director General of DG RTD of the European Commission since 1 March 2018.  In this function her particular areas of responsibility include International Cooperation in Research and Innovation as well as R&I in Industrial Technologies and in the area of Transport.
Before joining DG RTD she worked in different senior management positions in DG TRADE since 2006. From 2011 to 2018 she was Director for Trade Strategy, Analysis and Market Access in DG TRADE. She was also in charge of implementation issues as well as industrial sector aspects of the EU trade policy, including energy and access to raw materials. Previously (from 2007 to 2011) she was Director for WTO, legal matters and food-related sectors in DG TRADE. She also covered OECD issues,  export credits and export controls of dual use goods.  After joining the Commission at the beginning of 2006, she held the post of Principal Adviser in DG TRADE for the first year.
Before joining the Commission Signe Ratso worked as Deputy Secretary General (from 1994 to 2005) at the Ministry of Economic Affairs and Communications of the Republic of Estonia.  In this position she was responsible for all EU-related issues in the following policy areas: trade and industrial policy, energy, transport, telecommunications, information society, internal market affairs. During Estonia's accession negotiations she was responsible for negotiating 6 economic chapters.
She has two University degrees. In 1983 she graduated from Tartu University in Estonia as an English philologist, in 1993 in International Trade and International Economics.