Dr Robin Lincoln Wood
Co-Founder – Balancer Ltd – bringing "THE THRIVEWORLD GAME" to a screen near you in 2021. Let the games begin!
The Balancer App and ThriveWorld Game deliver accelerated learning and decision support for values-based transformation and leadership development in a fun and accessible way.  The App and Game are designed for professionals and people at all levels of development- enabling individuals, teams and organizations to make the positive impacts they care about.  Large scale transformations delivered in easily digestible, bite-sized interactive experiences.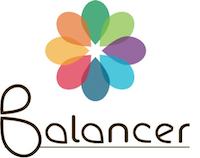 Professional Profile  https://www.linkedin.com/in/robinlincolnwood/
Dr Robin Lincoln Wood has pioneered transformation globally for three decades in 37 countries. He is an authority on thriveability, enlightened corporate governance, and strategic advisor and facilitator to hundreds of the world's largest corporations, banks and NGO's.
Author – Robin has published eight groundbreaking, award-winning books:
The Momentous Leap – Thriveable Transformation in the 21st Century: Healing Ourselves, Healing our Planet – 2018
Making Good Happen- Pathways to a Thriving Future – 2017
Synergise!  21st Century Leadership – 2017
A Leaders Guide to ThriveAbility – 2015
The Trouble with Paradise: A Humorous Enquiry Into the Puzzling Human Condition in the 21st Century – 2014
LifeShift 2020 – 2009
The Great Shift: Catalyzing the Second Renaissance – 2009
Managing Complexity: How Businesses can Adapt and Prosper in the Connected Economy – 2000